Customer Service:
For Customer Service, please send email to sales@ggteks.net We respond to Email within 24 hours or call us at (352) 281-9054, or at (352) 281-3001
Technical Support:
For technical support, Please send email to techsupport@ggteks.net or call us at (352) 281-9054, or at (352) 281-3001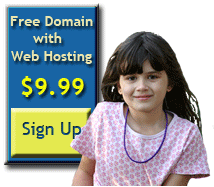 a
Consulting Services
Grainger & Grooms IT Services provides technical analysis, Turnkey solutions and Business Continuity Assessments for Government or Private sector. Our specialty is Network Security, Web development and Technology planning..
Government

We work with government agencies on site assessment, Security upgrades, Workstation installs, Networking and Technology purchase planning. Currently SAN/NAS technology is a good example of our cutting edge experience. We've saved countless dollars for our clients in recent SAN projects.
Security
From
Cisco Firewalls and Extranets
to basic DSL Firewalls we protect a wide variety of access points.
We specialize in providing access through VPN across Firewalls and remote terminal services. Here are some security utilities you may want.
Sharepoint Support

We provide Sharepoint support from server setup to complete delivery of your data to intranet or internet. We also provide Sharepoint Hosting. Anyone that tells you they support databases, should be familiar with Sharepoint services from Microsoft.
We recommend Sharepoint for our clients. Essentially, Sharepoint is a dynamic web interface for your SQL database.