Base Prices for services:
We have base rates established for some services and custom support packages for projects. We also provide customized maintenance plans for our clients.
We hope this will help you budget for IT support, some organizations keep pricing a secret. When you have the best service and price its OK to say so.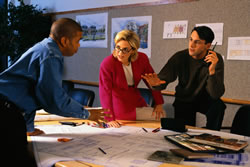 Network Services
Rate

Service

Description

$90.00/hr
Network Install & Maintenance
Base rate for desktop, server, router support
$55.00/hr
Helpdesk Support
Helpdesk not requiring a site visit
$125.00/hr
Emergency Support 24hrs
On Site emergency support with no minimums

Web Design Services

Rate

Service

Description

$125.00/hr
Web Design 1st Page
Initial Page setup & design
$35.00/hr
Additional pages & Web services
Basic web support per additional page
$60.00/mo
Monthly Maintenance plan
Up to 3 weekly updates to an existing site per Mo.
$25.00/hr
Maintenance Updates
Updates to existing sites on per hour basis
Customize a Maintenance Plan

We have many clients on customized monthly maintenance plans. Many organizations prefer a lower cost, consistent service program to insure that they are always updated. Our clients that opt for a custom maintenance plan do not have to worry about emergncy or weekend hourly rates.

Even for technology issues above normal maintenance, our program clients only pay the base rate for additional services. We can work with you to create the right support program.
Managed Applications

We can manage your applications, upgrades and conversions so that your resources are better able to focus on business. We recently completed a Wind2 Accounting installation for a major client. Our solutions have been addressing the needs of industries such as banking, financial services, insurance, telecom, retail, transportation, healthcare, manufacturing, utilities, and the government.