Network Services :
Grainger & Grooms IT Networks offer Remotely Managed Services - Offering network services to clients from our offices based in Gainesville, Florida.
Our clients rely on us to handle the installations and remotely manage their networks on a daily basis.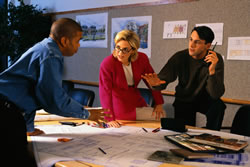 Key Part of Managed Services
With each consulting engagement, we work closely with your staff to align people, process, and technology with client objectives. By combining our comprehensive infrastructure, web design and application expertise with best practices, we are able to deliver consistent results.
Wireless Access Points




Cisco Routers & Switches




Virtual Private Networks (VPN)




Blackberry Client/Server




Local Area Networks




Data Centers




Home/SOHO based LAN




New Construction



We support and install vmware, virtual solutions, servers, workstations, routers, switches, SAN/NAS technology, Exchange servers, Wireless networks, Firewalls and Enterprise level Anti-Virus solutions. We setup and support Blackberry Enterprise Servers and wireless PDA applications.
Infrastructure Solutions

We can certify Fiber or CAT6 wiring, typically this is new construction and office expansion. Our Clients usually ask us to build or repair their website and that leads to asking us for a site review of both the infrastructure and the processes they use. We recommend Microsoft solutions for many server based solutions and Cisco is our prefered Router supplier.
Fully 50% of our network support involves existing technology our clients need help supporting. We listen to our clients' IT infrastructure needs, to build and manage the infrastructure throughout its lifecycle, we provide a complete range of services.

We have completed large PC installations, upgrades and database conversions many times. We have a solid reputation building customized infrastructure solutions and integration with the client's other business processes.
Wireless Networks

We setup wireless networks and access points. Our site analysis includes a careful security assessment to ensure that wireless access is safe. We are expert in securing wireless and remote access networks for our clients. Extending the wired network or reaching long distance warehouses with directional or omni-directional antennaes and incorporating the latest technology to get results.
Managed Applications

We can manage your applications, upgrades and conversions so that your resources are better able to focus on business. Our solutions have been addressing the needs of industries such as banking, financial services, insurance, telecom, retail, transportation, healthcare, manufacturing, utilities, and the government.